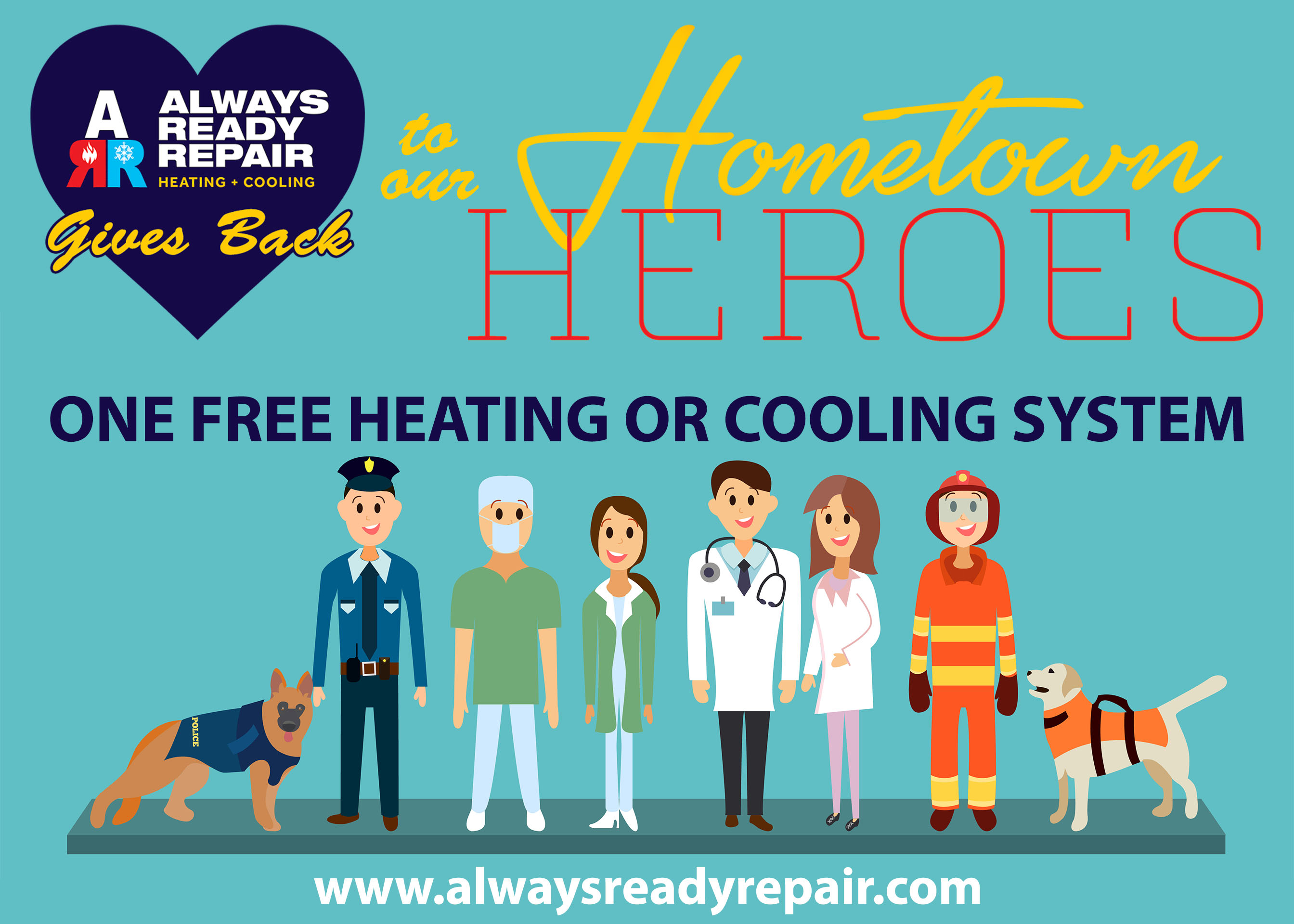 Always Ready Repair believes that it is essential to give back to the community. Many people go the extra mile to make our communities a better place to live. Now, with communities facing so many hardships from the pandemic, some of these everyday heroes have given even more of their time and talents to keep our communities great.
Always Ready Repair would like to thank four community heroes for everything that they have done by awarding them with a free heating or cooling system for their home.
How To Enter:
If you would like to enter a community hero for our giveback promotion, we ask that you use the following guidelines:
Select a hero from our community: firefighter, paramedic, police officer, military personnel, teacher, doctor, or nurse.
Visit Always Ready Repair on Facebook and submit their name and their story on why they are your personal hero.
Four winners will be selected to receive a free heating or cooling system.
Terms and Conditions:
Always Ready Repair will provide a brand new heating or cooling unit and install it into the home of the winner at absolutely no charge.
Always Ready Repair will give the winners an option to upgrade these units to a higher efficiency unit for a small upcharge if they desire. This is not required.
Always Ready Repair asks that winners will allow their photo and video be taken and posted on various social media sites to show that they are the winner. We would also like to take the opportunity to photograph and video the installation or completion of the project.
Always Ready Repair encourages everyone to enter the contest as a way to honor those who have served our community so selflessly during these very trying times. There is no cost to enter this contest or to have the heating or cooling systems installed in the winner's home. Always Ready Repair would like to give thanks to all of the hometown heroes for serving our community!